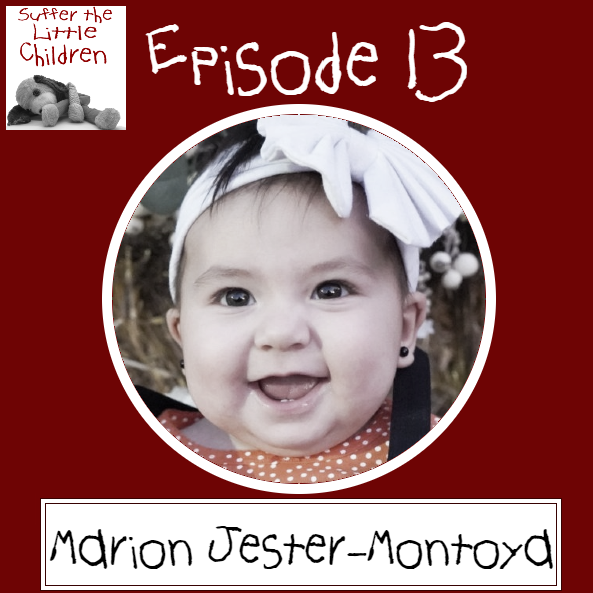 On January 7, 2020, 27-year-old Trevor Rowe was on his way home from work when he pulled over to check on his girlfriend's 10-month-old daughter, Marion Jester-Montoya. Marion wasn't, as you might expect, strapped into a rear-facing infant seat in the back of the car. She was stuffed into a backpack in the trunk, which was Trevor's idea of an alternative to taking the little girl to a babysitter for the day. When Trevor opened the backpack, Marion was dead.
This is the bewildering story of Marion Jester-Montoya.
Photos related to today's episode can be viewed on Facebook and Instagram. You can also follow the podcast on YouTube, Twitter, Tumblr, and Pinterest. 
Visit the podcast's web page at sufferthelittlechildrenpod.com. 
Please help make the show my full-time gig to keep the weekly episodes coming! By supporting me, you'll also access rewards, including a shout-out by name on the podcast and exclusive show merch! 
This podcast is written, hosted, and produced by Laine. 
Marion's story was originally covered on Suffer the Little Children Blog.
Music for this episode was created by Laine using sounds from AudioJungle.com. 
Subscribe to Suffer the Little Children on Apple Podcasts, Google Podcasts, Stitcher, Spotify, or your favorite podcast listening platform.