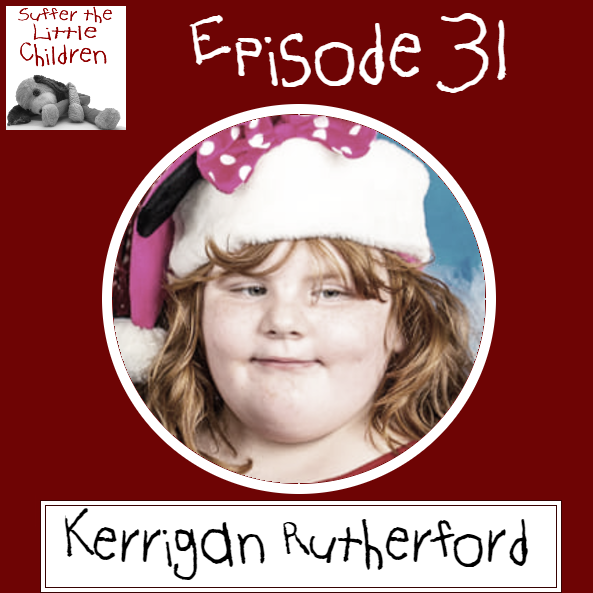 When six-year-old Kerrigan Rutherford was found dead of unknown causes in her family's rented home in Montgomery, Illinois on July 2, 2020, neighbors spoke up about the abuse and neglect they had witnessed taking place within the family. As it turned out, several people had made reports to police and to DCFS about the way Courtny and James Davidson treated Kerrigan and her younger sister. After an autopsy and toxicology tests revealed Kerrigan's death was caused by an overdose of her mother's antipsychotic medication, the girl's mother and stepfather were arrested. 
This is the tragic story of Kerrigan Rutherford.
Photos related to today's episode can be viewed on Facebook and Instagram.You can also follow the podcast on YouTube, Twitter, Tumblr, and Pinterest. 
Visit the podcast's web page at sufferthelittlechildrenpod.com. 
Please help make the show my full-time gig to keep the weekly episodes coming! By supporting me, you'll also access rewards, including a shout-out by name on the podcast and exclusive gifts! 
This podcast is written, hosted, edited, and produced by Laine. 
Kerrigan's story was originally featured on Suffer the Little Children Blog.
Music for this episode is from AudioJungle.net. 
Subscribe to Suffer the Little Children on Apple Podcasts, Google Podcasts, Stitcher, Spotify, YouTube, or your favorite podcast listening platform.