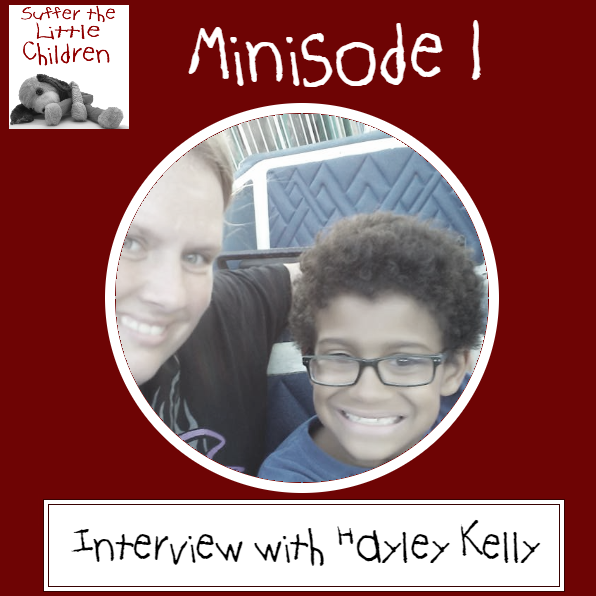 A few weeks back, in episode 33, I covered the tragic story of 10-year-old Nakota Kelly, who was allegedly murdered in July of this year by his father, Anthony Dibiah. Nakota was failed by both DCS and the family court system. His mom, Hayley Kelly, tried for years to get the unsupervised visits with his father to stop, reporting abuse multiple times, but to no avail. Now, thanks to their failure to listen to Hayley's well-documented concerns, her son is dead, and his body has yet to be found.
I had the pleasure of speaking with Hayley in October after I released my episode about Nakota, so on this, my first ever minisode, I'm sharing that conversation with you.
Photos related to today's episode can be viewed on Facebook and Instagram. 
You can also follow the podcast on YouTube, Twitter, Tumblr, and Pinterest. 
Visit the podcast's web page at www.sufferthelittlechildrenpod.com.  
Please help make the show my full-time gig to keep the weekly episodes coming! By supporting me, you'll also access rewards, including a shout-out by name on the podcast and exclusive gifts! 
This podcast is written, hosted, edited, and produced by Laine. 
Nakota's story was originally featured on Suffer the Little Children Blog.
Music for this episode is from www.AudioJungle.net. 
Subscribe to Suffer the Little Children on Apple Podcasts, Google Podcasts, Stitcher, Spotify, YouTube, or your favorite podcast listening platform.