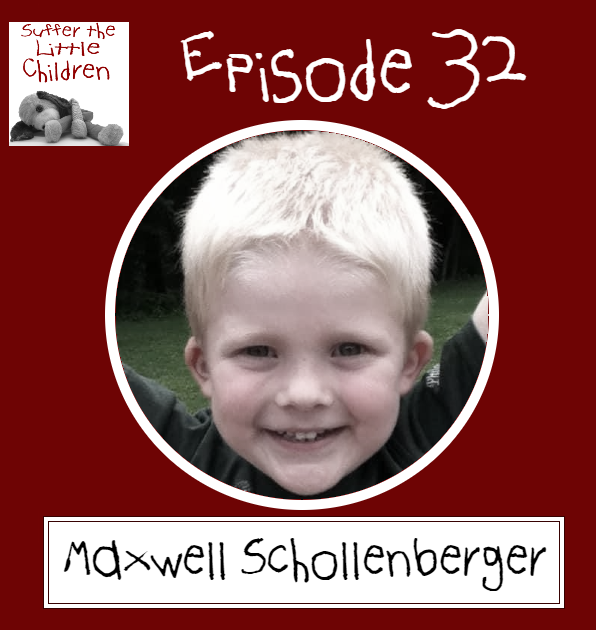 On May 26, 2020, police entered a Pennsylvania home and found the emaciated body of a 12-year-old boy in a bedroom with no light, only a bed for furniture, and every surface caked with feces. After a three-month investigation, Scott Schollenberger and Kimberly Maurer were arrested on murder charges, both accused of holding Scott's son, Maxwell, in captivity for years with no light, no medical care, no schooling, and little access to food or water. 
Many have wondered: why wasn't Max's biological mother involved in his life, and why hasn't she spoken publicly about the years her son suffered in his father's custody?
Max's mother herself will answer those questions in this episode. She talked to me at length about what Max was like as a little boy, her experiences during and after her relationship with Scott, the myriad factors that caused her to become separated from her beloved son, and how she plans to keep Max's memory alive.
This is the heartbreaking story of Maxwell Schollenberger.
Photos related to today's episode can be viewed on Facebook and Instagram. You can also follow the podcast on YouTube, Twitter, Tumblr, and Pinterest. 
Visit the podcast's web page at sufferthelittlechildrenpod.com. 
Please help make the show my full-time gig to keep the weekly episodes coming! By supporting me, you'll also access rewards, including a shout-out by name on the podcast and exclusive gifts! 
This podcast is written, hosted, edited, and produced by Laine. 
Max's story was originally featured on Suffer the Little Children Blog.
Music for this episode is from AudioJungle.net. 
Subscribe to Suffer the Little Children on Apple Podcasts, Google Podcasts, Stitcher, Spotify, YouTube, or your favorite podcast listening platform.