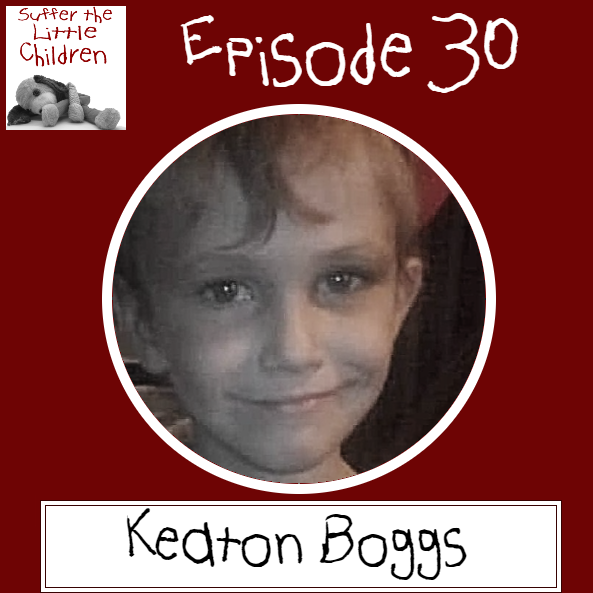 A little West Virginia boy endured the death of his father and was subsequently sent to live with his paternal grandmother, aunt, uncle, and three cousins. Nine months later, five-year-old Keaton Boggs was brought to the emergency room, suffering from a catastrophic head injury and obvious signs of abuse. After two days, Keaton died in the hospital, and his grandmother, aunt, and uncle were arrested in his death and accused of inflicting months of unimaginable abuse and neglect on the helpless little boy.
This is the heartbreaking story of Keaton Boggs.
Stanford Medicine's page listing some signs and symptoms of child abuse: https://childabuse.stanford.edu/screening/signs.html 
Photos related to today's episode can be viewed on Facebook and Instagram.You can also follow the podcast on YouTube, Twitter, Tumblr, and Pinterest. 
Visit the podcast's web page at sufferthelittlechildrenpod.com. 
Please help make the show my full-time gig to keep the weekly episodes coming! By supporting me, you'll also access rewards, including a shout-out by name on the podcast and exclusive gifts! 
This podcast is written, hosted, edited, and produced by Laine. 
Keaton's story was originally featured on Suffer the Little Children Blog.
Music for this episode is from AudioJungle.net. 
Subscribe to Suffer the Little Children on Apple Podcasts, Google Podcasts, Stitcher, Spotify, YouTube, or your favorite podcast listening platform.