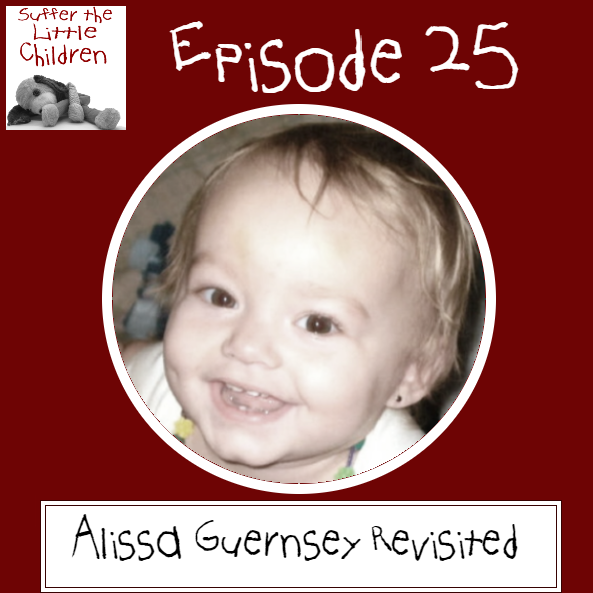 Exclusive interview with former prosecutor Jeff Wible!
In episode 8 of this podcast, I covered the tragic story of Alissa Guernsey, a 16-month-old girl who died in Topeka, Indiana in 2009 while in the care of her foster mother, Christy Shaffer. Christy was only charged with a single count of neglect of a dependent resulting in injury, and after only 77 days in jail, the judge in the case modified her sentence and released her on the spot. For years, the outcome of Alissa's case has been surrounded by controversy, and most of the public's outrage has been directed at two men: prosecutor Jeff Wible and Judge Scott Vanderbeck.
Jeff Wible recently granted me an unprecedented telephone interview, during which he clears up some misconceptions and provides answers to a lot of questions that have swirled around Alissa's case in the eleven years since she died. On today's episode, you'll hear my recent conversation with the former LaGrange County prosecutor, whose side of this story has never been fully presented. 
Photos related to today's episode can be viewed on Facebook and Instagram (see photo album for Episode 8: Alissa Guernsey). You can also follow the podcast on YouTube, Twitter, Tumblr, and Pinterest. 
Visit the podcast's web page at sufferthelittlechildrenpod.com. 
Please help make the show my full-time gig to keep the weekly episodes coming! By supporting me, you'll also access rewards, including a shout-out by name on the podcast and exclusive gifts depending on your pledge tier! 
This podcast is written, hosted, and produced by Laine. 
Alissa's story was originally featured on Suffer the Little Children Blog.
Music for this episode is from AudioJungle.net. 
Subscribe to Suffer the Little Children on Apple Podcasts, Google Podcasts, Stitcher, Spotify, YouTube, or your favorite podcast listening platform.