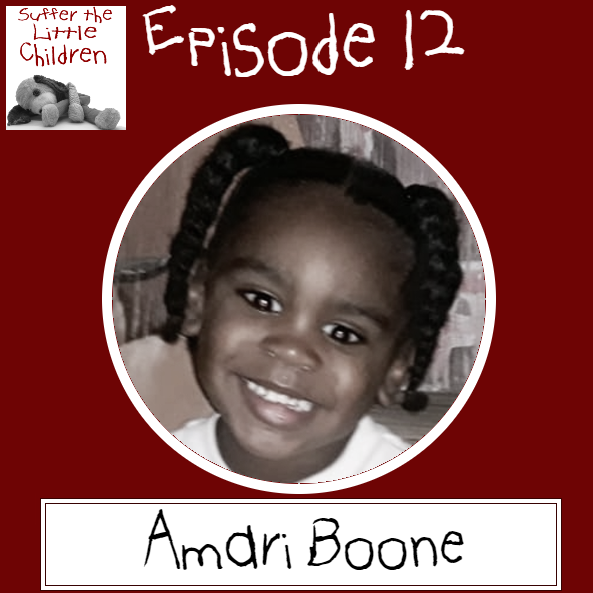 Severe injuries and deaths from child abuse are rising amidst the stresses of COVID-19. In this episode centered around the story of one such child, I will also discuss resources and tools to help us cope with these stresses. 
On April 10, 2020, a three-year-old boy arrived in the emergency room at Cook Children's Medical Center in Fort Worth, Texas. His foster parents told doctors the little boy had suffered a seizure. Doctors felt the multiple severe injuries the boy had suffered were inconsistent with their story, and when the boy died two days later on Easter Sunday, Fort Worth police began investigating the boy's death as a homicide. 
His parents had warned CPS about previous injuries their son had suffered while in the foster family's care, but no action was taken. To date, no arrests have been made.
This is the infuriating story of Amari Boone.
Anyone with information on Amari's case should contact Fort Worth Police at (817) 332-5036 or FortWorthPDCACU@fortworthtexas.gov. 
The resources mentioned in this episode include:
Photos related to today's episode can be viewed on Facebook and Instagram. You can also follow the podcast on YouTube, Twitter, Tumblr, and Pinterest. 
Visit the podcast's web page at sufferthelittlechildrenpod.com. 
Please help make the show my full-time gig to keep the weekly episodes coming! By supporting me, you'll also access rewards, including a shout-out by name on the podcast and exclusive show merch! 
This podcast is written, hosted, and produced by Laine. 
Amari's story was originally covered on Suffer the Little Children Blog.
Music for this episode was created by Laine using sounds from AudioJungle.net. 
Subscribe to Suffer the Little Children on Apple Podcasts, Google Podcasts, Stitcher, Spotify, or your favorite podcast listening platform.